Our Services
Overview of Services at Rago & Son, Inc.
Rago & Son is a full-service, high volume metal production facility. We can stamp, punch, bend, and form a variety of metals into custom metal parts. Our complete suite of high-volume metal production services cover your component needs from beginning to end.
You send us a print, and we'll take it from there to delivery.
Production Metal Stamping
High-Volume Metal Stamping, Punching, and Forming
MIG, TIG, Spot, and Robotic Welding
Tube Lock Seaming and other Tube Works
Any Other Customized High Volume Metal Production
We work with any ANY industry with high volume metal production needs. We stamp metals up to 0.375" thick and have a versatile press capacity of up to 220 tons. Our coil feeders can handle up to 3/16" thick and 12" wide, and we produce metal tubes up to 0.020" thick.
Not sure if we can serve your particular requirements? Please ask us, or browse through the rest of our Web site by using the right-hand side menu or the links below.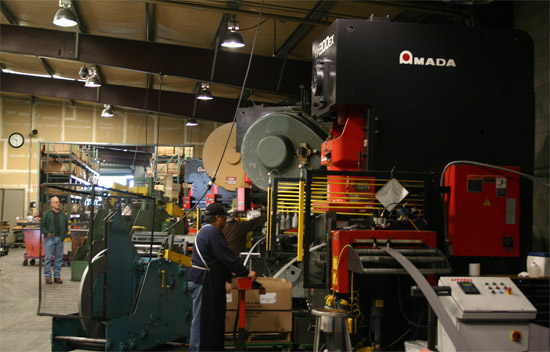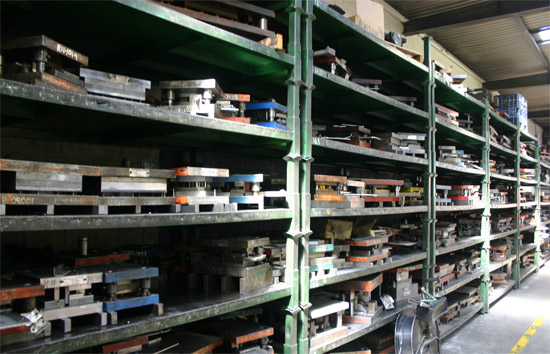 Pre-Production Services
Prototyping
Die Manufacturing
Die Maintenance
Rago & Son, Inc. provides the above services only to support our production and manufacturing processes. Even though we have full machine shop capabilities, we do not provide the above as independent, individual services.
For our valued customers, there is NO charge for routine maintenance of your dies.
Post-Production Services
Complete Inspection
Assembly
Finishing (painting, coating, plating)
Much like our Pre-production Services, the above assembly and finishing are not offered as independent services. Rago & Son, Inc. performs the above as secondary and support services for our production.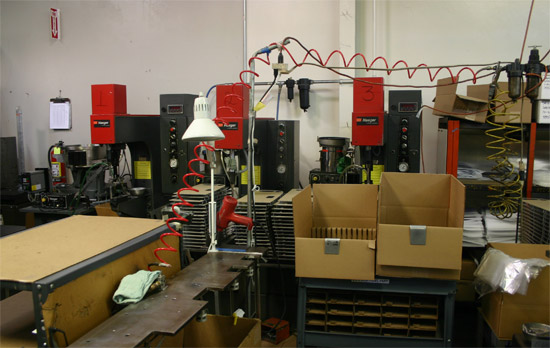 Quick Info
Our Services
---
Contact Us
---
Sample List of Tools
Punch Presses (22—220 tons)
Turret Presses (20 ton CNC)
Press Brakes (25—135 tons)
Fastener Equipment

4 x Haeger Pressn
1 x PEMserter
1 x Huck Gun
4 x Avdel Gun

Special Equipment

3 x Meltog Lockseamer
1 x Meltog Spiral Tube Machine
Like What You See?
Contact us today!