RAGO & SON, INC
Metal Stamping – Since 1945
Rago & Son, Inc
Your Home for Metal Stamping
At Rago & Son, Inc. we are committed to the twin goals of product excellence and customer satisfaction. To achieve those goals, we abide by ISO/IATF standards, certified by DQS. And recently, a client of ours showed its appreciation by presenting us with a 50 PPM certificate. We delivered fewer than 50 defects per 1,000,000 pieces delivered.
ABOUT US
About Us
Rago & Son, Inc. was founded in 1945 by Joseph Rago as a metal stamping and machining company.  We have been family owned and operated since then, and have grown into a high volume metal production facility.  Throughout the generations, our singular mission has been to deliver great quality with friendly customer service and support at the lowest possible costs.
We are now under third generation ownership, and we continue to provide excellent service to our customers.  Work with us once, and you will become a customer well into the next generation of Rago & Son.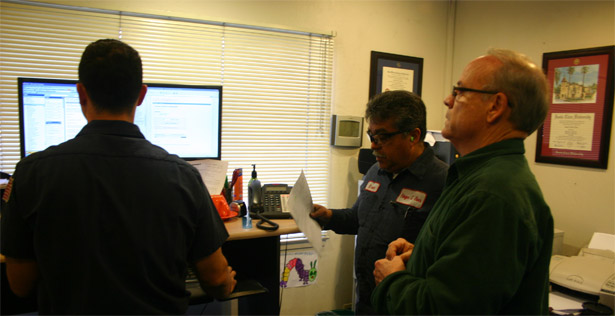 Our Services
Our High Volume Production Specialties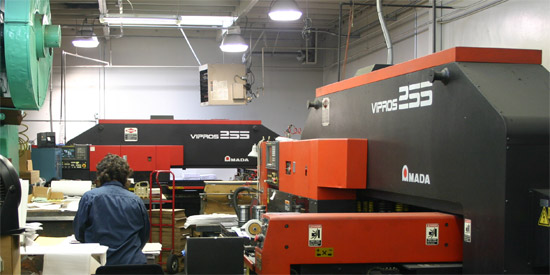 Why Work With Us?
Our Credentials and Qualifications
Throughout our long history, we've had countless well-satisfied customers.  To continue the awesome level of service, we follow the strict ISO 9001/IATF16949 standards, certified by DQS.
Recently, we've been recognized with a 50 PPM Certificate from one of our clients.  That's fewer than 50 defects per 1,000,000 parts delivered!  What's more, many of our customers report low freight charges for shipments from us.  San Francisco Bay Area is a major hub, so there is always freight available.
Still not convinced that you want to work with us?  Check out our complete suite of services.  Or you can talk to us, and we'll prove ourselves.
Quick Info
Our Services
---
Contact Us
---
Sample List of Tools
Punch Presses (22—220 tons)
Turret Presses (20 ton CNC)
Press Brakes (25—135 tons)
Fastener Equipment

4 x Haeger Pressn
1 x PEMserter
1 x Huck Gun
4 x Avdel Gun

Special Equipment

3 x Meltog Lockseamer
1 x Meltog Spiral Tube Machine
Like What You See?
Contact us today!